Maintenance: Who pays for what?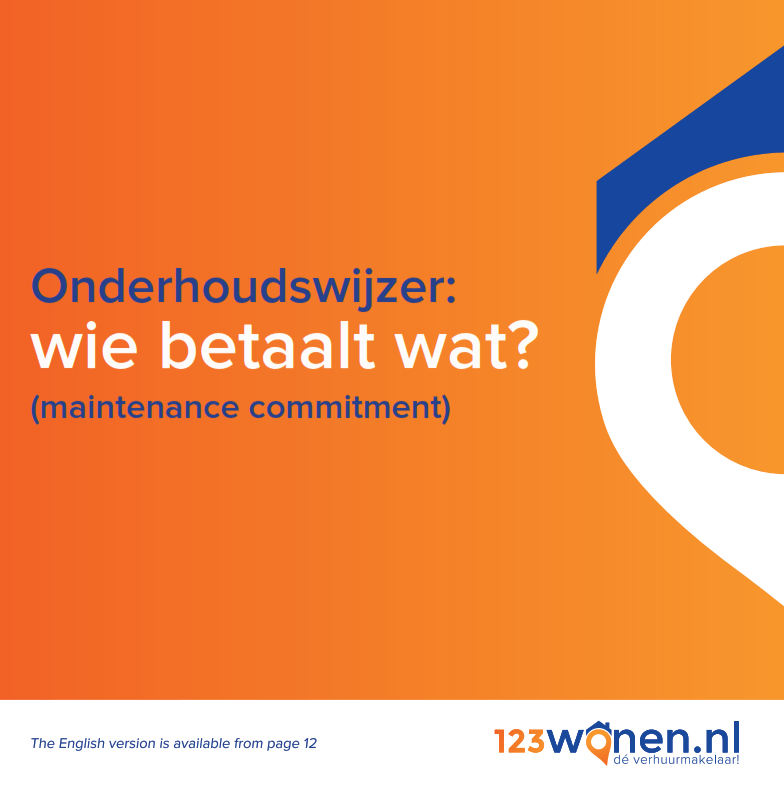 Does your property need maintenance? Is the roof leaking? Does the house need a good lick of paint? Does your boiler need to be refilled? Read our maintenance guide to see who does what maintenance.
The division of maintenance for a rental property between the tenant and landlord is arranged by Dutch law. In short, all major maintenance is paid for by the landlord and minor maintenance is paid for by the tenant. Major maintenance includes repairs to the roof, replacement of the kitchen or outdoor paintwork. Minor maintenance includes refilling the boiler, replacing a tap washer or cleaning the gutters. As a tenant you should ensure the property remains in a good condition by regularly carrying out minor maintenance and repairs. If your property needs major maintenance or repairs then you need to report this to us.
Do this as soon as possible. We will then arrange that your house in good order as soon as possible.
In our brochure 'Maintenance Guide' (pdf) you will find out who is responsible for different maintenance tasks for the property, listed in alphabetical order. The brochure is available in Dutch and English. The English version is available from page 12.