The way 123Wonen works
We know how hard it can be to find adequate rental housing. But it does not have to be that hard! That is why we will assist you in any way necessary, to help you find a residence that matches your preferences: your dream house.
On 123Wonen.nl, you can find the rental properties of the landlords we cooperate with. With our user-friendly website, offices across The Netherlands and our fast and transparent service, finding that spacious apartment, beautiful studio, charming house, cheap room or luxurious studio will be done in the blink of an eye. No lengthy, energy-draining process, but a simple and pleasant journey towards your new residence.
Free registration
Are you looking for a new place to live? Then start by registering on our website. If you register on 123Wonen and notify us that you are looking for a place to live, we can start looking for the perfect property right away. What are the fees? Registration on our website is always free. No registration fees for tenants! Our website will give you a clear overview of our selection, including pictures and a clear description of the property, all easy to navigate. Would you like to come by for a viewing? You can simply let us know on the web page of the property you are interested in. Handy!
No extra fees for our mediation services
Not only do you not have to pay registration fees to register with 123Wonen, but as a tenant, you do not need to pay any extra mediation fees either. Seeing as we act on behalf of the landlord concerning our online selection of properties, you do not need to pay us any extra fees. Do you still have some questions about the fees in general, or anything else you might run into while renting a property? Feel free to give us a call. You can also visit the website of the national association of tenants and landlords, Woonbond. They also offer a Frequently Asked Questions section.
Exclusive assistance
We are the real estate rental agency of The Netherlands, and you will not have to pay an excessive amount of money for our services. What does a real estate rental agency actually do? Simply said, we mediate between landlords and tenants. We make sure that we will find the right tenant for the property that the landlord is offering. Although we act on behalf of the landlord on our website, we are also the rental agency of The Netherlands when it comes to assisting tenants. Are you looking for a new place to live? We will be by your side, assisting you for an affordable price. Once again, you will never have to pay extra fees for the properties on our website.
Have you had a look at our selection, but were you unable to find a property to your liking? This is possible, but that is not where our assistance ends. 123Wonen can also assist you in finding a property outside of the selection on our website. No problem at all. Simply tell us what you need, and we will get started. In this case, we can offer you exclusive assistance. After signing the exclusive assistance agreement, we will meet with you and go through all of your preferences with regards to finding the perfect property. We can visit the properties that match your wishes and preferences together. We will continue to look for the property, until you have found your dream residence.
You can see our selection on 123Wonen.nl, but also on websites such as Pararius.nl, Huurda.nl and Funda.nl. The local real estate agents and relocation experts that work at 123Wonen, have a solid network of investors and other parties, so they can help you find a property that you might not be able to find yourself.
Are you ready to rent a property? You can always come by for a viewing, without any obligation. Would you like to be kept in the loop about our newest selection? Please subscribe to our email service, which is free of charge! You can do so here.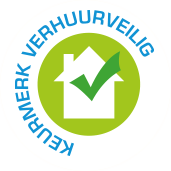 Services offered by 123Wonen
If you sign a mediation contract at 123Wonen as a tenant, we will do everything you need, to assist you to the best of our ability. What can you expect from us, as your real estate rental agency of choice? Here is a list of what you can expect:
Constructing a client profile, to get the perfect match with the right housing options;
Visiting properties that match your client profile;
Negotiating the price of your rent and the security deposit;
Negotiating other matters, such as the transfer date, changes you would like to have installed, the state of the property;
Convincing the landlord that you are an adequate tenant, through a thorough screening by EDR, Experian, WRH, NMOH, and Focum, as well as an identity check by IDChecker, checking your paychecks and your salary;
Collecting any relevant documents from you, the tenant;
Screening the landlord, by taking past experiences and reviews by previous tenants into account;
Drawing up a legally correct rental contract;
Negotiating the rental contract;Coordinating a meeting between both parties and mediating any possible discussions;
Coordinating any meetings about the rental contract, as well as being present when you sign the contract;
Taking the time to sit down and discuss the contract with you;
Coordinating any fees, such as the rent and the security deposit;
Coordinating the transfer of the keys;
Writing an extensive visual and written report when the keys are transferred to the new tenant, to prevent any future misunderstandings about the security deposit (an inspection will take place, where we will also take note of the energy readings and the amount of keys being transferred)
After-sales: taking any complaints about the property or other requests into account, after having rented the property